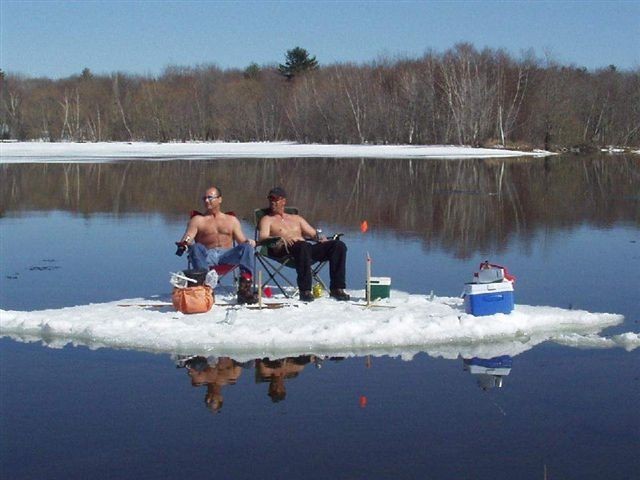 Sunday the wind started pushing the ice and breaking it up.  This morning from our place it looked like open water from Isle Bay to Garrison with what's left pushing to the southwest.  It's open and the season is over until next fall.
Thank You  to all of our customers that came out of our place this last winter.  I hope even though it was a short one everyone caught some fish and had a good time.  Hopefully next year will be a little more towards the "normal" with the weather.  I can honestly say that in the 40 plus years I've been out on the ice, it was the strangest one I've seen as far as temps, ice, and snow.
I will keep updating what's going on up here on my report on the web. LybacksMarine.com will have a lake report throughout the summer, and I will start up with this report page when winter arrives.  Until then…..
Keep a tight line!
Eddy